Criminal Defense
Looking for representation in Tampa? As former state prosecutors, we have experience from the other side of the courtroom.
Request a Free Consultation
Effective Representation
In trouble and not sure what to do? Have you been arrested? Facing trial and need a trial lawyer? Our skilled and knowledgeable staff is awaiting your inquiry.
Request a Free Consultation
Tampa Criminal Trial Attorneys
At Daniel J. Fernandez Law, our Tampa criminal defense lawyers protect the rights of clients from the moment the criminal accusation is made to the final resolution of the case.
We represent clients throughout Tampa, Hillsborough County, Pinellas County, Polk County, Manatee, Sarasota Count, Pasco County, Hernando County, and throughout the State of Florida.  With decades of combined experience, including time spent as former prosecutors, you can rest assured that your case is being represented by an attorney who understands the tactics used by the prosecution
Daniel J. Fernandez defends individuals charged with misdemeanor and felony criminal offenses throughout the Tampa Bay area and the State of Florida.  With more than 30 years experience as a criminal defense attorney and hundreds of jury trials, Daniel earned tremendous accolades from judges, other lawyers, defendants and even jurors.  Daniel started his legal career as a state prosecutor and became the chief of the Narcotics division before opening his own law practice in 1985.
Daniel J. Fernandez
[email protected]
If you or a loved one needs a criminal defense attorney, call us for a free consultation to discuss the case.
7 Days a Week / 24 Hours a Day
Mr. Fernandez and Austin were very professional and always returned my calls and answered my questions and concerns. The outcome was better than I expected. I was very happy with with the firm!
"Mr. Fernandez was very attentive and professional. He was extremely affordable in assisting me with 2 felony charges and got me a very lenient plea deal. I was sentenced to 2 years probation and today he got me released at the one year marker. I would highly recommend Daniel j Fernandez for any legal issues you might come up against. 5 stars. Thanks again Mr. Fernandez!"
"Without a doubt one of the best, if not the best attorney in the Bay Area! I was originally charged with a Felony that was then brought down to a misdemeanor and almost completely done with. Mr Fernandez and his team have been there every time for me in court when needed and promptly."
A special thank you to Daniel and Austin. They were very professional and attentive. Whenever I needed to discuss anything, Austin was always available. I would hands down recommend Daniel J. Fernandez!
My son went to Daniel J. Fernandez and he guided my son step by step through the whole process of his case. I would highly recommend him. This law firm was an excellent choice. Thank you!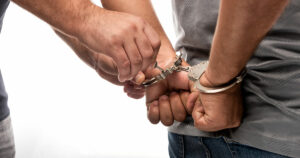 If you or a loved one have been placed on federal probation or supervised release, you may be eligible for modification or early termination! It
Read More »